Titulo Original: MONTY PYTHON AND THE HOLY GRAIL – 1975
Gênero: Aventura – Comédia – Fantasia
Direção: Terry Gilliam, Terry Jones

8,4 https://www.imdb.com/title/tt0071853/

4,3https://filmow.com/monty-python-em-busca-do-calice-sagrado-t7475/


EXCLUSIVO – BLURAY 1080p – TRIAL ÁUDIO (DUBLAGEM CLÁSSICA – BKS + DUBLAVIDEO SP)
Postado por: CaNNIbal



BLURAY 1080p – Maior
Tamanho: 12.2 GB
Formato: MKV
Qualidade: Bluray 1798×1080 – H.264 / AVC / 17.200 Kbps / 23.976 FPS
Duração: 92 Min
Audio 1: Português – Dublagem Clássica – BKS – (Televisão GLOBO) – AAC / 2.0 / 48 kHz / 128 kbps / 24-bit
Audio 2: Português – Redublagem – DubladoVideo SP – (Bluray) – AC3 / 2.0 / 48 kHz / 160 kbps / 24-bit
Audio 3: Inglês – DTS / 5.1 / 48 kHz / 1.509 kbps / 24-bit
Legenda : Português
BLURAY 1080p – Menor
Tamanho: 1.67 GB
Formato: MKV
Qualidade: Bluray 1798×1080 – H.264 / AVC / 2.200 Kbps / 23.976 FPS
Duração: 92 Min
Audio 1: Português – Dublagem Clássica – BKS – (Televisão GLOBO) – AAC / 2.0 / 48 kHz / 128 kbps / 24-bit
Audio 2: Português – Redublagem – DubladoVideo SP – (Bluray) – AC3 / 2.0 / 48 kHz / 160 kbps / 24-bit
Audio 3: Inglês – DTS / 5.1 / 48 kHz / 1.509 kbps / 24-bit
Legenda : Português
BLURAY 720p
Tamanho: 1 GB
Formato: MKV
Qualidade: Bluray 1198×720 – H.264 / AVC / 1.100 Kbps / 23.976 FPS
Duração: 92 Min
Audio 1: Português – Dublagem Clássica – BKS – (Televisão GLOBO) – AAC / 2.0 / 48 kHz / 128 kbps / 24-bit
Audio 2: Português – Redublagem – DubladoVideo SP – (Bluray) – AC3 / 2.0 / 48 kHz / 160 kbps / 24-bit
Audio 3: Inglês – DTS / 5.1 / 48 kHz / 1.509 kbps / 24-bit
Legenda : Português
Remasterizador, Encoder e Uploader: -=| CaNNIBal |=-
Arquivo BLURAY 1080p – Maior
Opção 1: Torrent
Opção 2: FileSEND
Opção 3: MEGA
Opção 4: 1Fichier
Opção 5: pCloud
Opção 6: Uptobox
Opção 7: DiskoKosmiko
Opção 8: Ulozto
Opção 9: Userscloud
Opção 10: 4Sync
Opção 11: SentidCloud
Opção 12: edisk
Opção 13: Minhateca
Arquivo BLURAY 1080p – Menor
Opção 1: Torrent
Opção 2: FileSEND
Opção 3: MEGA
Opção 4: 1Fichier
Opção 5: pCloud
Opção 6: Uptobox
Opção 7: DiskoKosmiko
Opção 8: Ulozto
Opção 9: Samaup
Opção 10: edisk
Opção 11: 4Sync
Opção 12: SentidCloud
Opção 13: Userscloud
Opção 14: Minhateca
Arquivo BLURAY 720p
Opção 1: Torrent
Opção 2: FileSEND
Opção 3: MEGA
Opção 4: 1Fichier
Opção 5: pCloud
Opção 6: Uptobox
Opção 7: DiskoKosmiko
Opção 8: Ulozto
Opção 9: Samaup
Opção 10: edisk
Opção 11: 4Sync
Opção 12: SentidCloud
Opção 13: Userscloud
Opção 14: Minhateca


Aqui está a versão Monty Python sobre o conto do bom Rei Arthur (Graham Chapman) e seus cavaleiros em busca do Cálice Sagrado. Veja-os enfrentarem acontecimentos bizarros e beberrões imbecis, travarem uma sangrenta batalha contra o bárbaro Coelho Assassino ("Fuja! Fuja!") e (Oh, que horror!) confrontarem os temidos Cavaleiros Que Dizem "Ni!". Oh, estas podem ser épocas de tentativas. Será que esses bons cavaleiros podem passar no teste de valor e cortar a árvore com arenque? Ou eles irão explodir em mil pedaços com a Granada de Mão Sagrada? Coragem, Lancelot! Adiante, Galahad! Uma comédia histórica e histérica de Terry Gilliam e Terry Jones.


Graham Chapman … King Arthur / Voice of God / Middle Head / Hiccoughing Guard
John Cleese … Second Swallow-Savvy Guard / The Black Knight / Peasant 3 / Sir Lancelot the Brave / Taunting French Guard / Tim the Enchanter
Eric Idle … Dead Collector / Peasant 1 / Sir Robin the Not-Quite-So-Brave-as-Sir Launcelot / First Swamp Castle Guard / Concorde / Roger the Shrubber / Brother Maynard
Terry Gilliam … Patsy / Green Knight / Old Man from Scene 24 (Bridgekeeper) / Sir Bors / Animator / Gorrilla Hand
Terry Jones … Dennis's Mother / Sir Bedevere / Left Head / Prince Herbert / Cartoon Scribe (voice)
Michael Palin … First Swallow-Savvy Guard / Dennis / Peasant 2 / Right Head / Sir Galahad the Pure / Narrator / King of Swamp Castle / Brother Maynard's Brother / Leader of The Knights Who Say NI!
Connie Booth … The Witch
Carol Cleveland … Zoot / Dingo
Neil Innes … First Monk / Singing Minstrel / Page Crushed by the Rabbit / Peasant #4
Bee Duffell … Old Crone
John Young … Dead Body / Historian Frank

=>> país: EUA 
=>> duração original: 93 minutos 
=>> estúdio: Michael White Productions, National Film Trustee Company, Monty Python Pictures, Twickenham Film Studios  
=>> distribuidora: Columbia Pictures
Autor Bio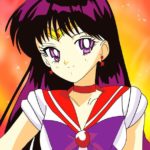 Leandro Cannibal
Sou colecionador e tenho como finalidade resgatar a memória do cinema nacional e internacional. Meu acervo é composto por filmes, séries, desenhos e animes antigos e raros. Meu acervo é público e está acessivel para todos, é completamente livre e grátis, meu objetivo é compartilhar e preservar.